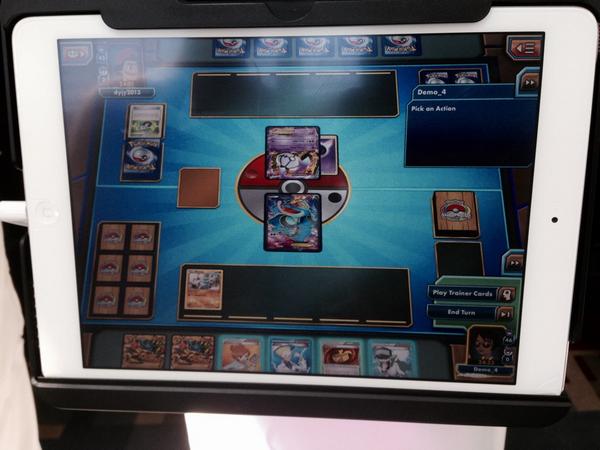 One of your favorite trading card game will now be available in iOS. And yes i am not joking.  A representative from The Pokemon Company has since confirmed to Polygon that it's real.

Pokemon Trading Card Game was first introduced in June 2003 and also playable online.
Also a post on Twitter from Josh Wittenkeller (Video game personality, Enthusiast of Pokemon games) of an iPad with Pokemon trading card game in it. We all know how good this game is. This will also be the first time Pokemon company will integrate one of its game in iPad. We all know that we can play some of their games using emulators(because we are losers haha!). But they are talking real sh*t here. I hope they will not mess this up. 

I am also wondering since the game will be available on iPad, will this be coming to Android devices too? What are your thoughts on this?


Even Pikachu is wondering
Sources:
http://kotaku.com/pokemon-trading-card-game-coming-to-ipad-1622531463
https://twitter.com/TheJWittz/status/500350510403432448/photo/1
http://en.wikipedia.org/wiki/Pok%C3%A9mon_Trading_Card_Game